At Hopspot's events,
we're all about
connecting people
Multiple spaces, multiple options!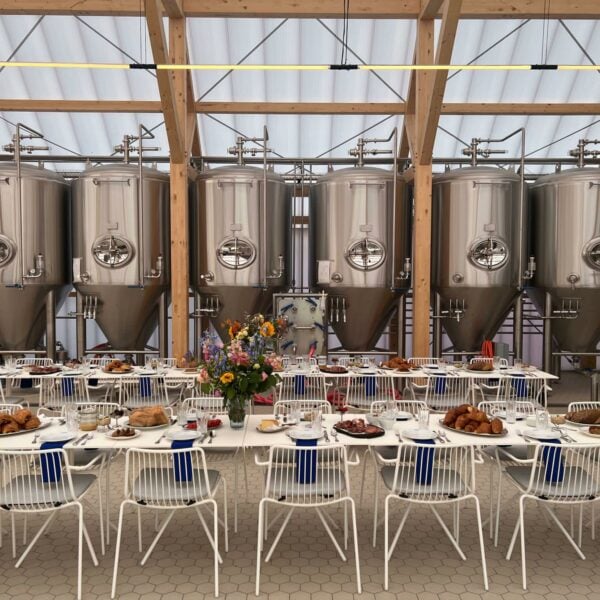 PRIVATE EVENTS
Looking to throw a party with all the bells and (hop) whistles, or perhaps something more intimate and secluded? At Hopspot, we've got multiple spaces and endless possibilities! We offer four stunning settings to cater to your every need.
Our dedicated Hopspot team will take care of every detail, so all you have to do is sit back and enjoy those pints! Fill out the form below to receive a personalised quote. Prefer to visit us first for a zero-obligation site tour? We'd be delighted to welcome you and discuss all the options! Rest assured, the beer is already chilling!
CORPORATE EVENTS
Whether you're organising an important board meeting or looking for a refreshing experience for your next corporate event, we've got you covered. Let us help you get the job done! Explore our spaces, fill out the form below, and receive a zero-obligation quote.
Here are our key strengths, crystal clear:
Freshly tapped beer straight from the tank
A mix of indoor and outdoor spaces
Three distinctive rooms and a terrace
Convenient accessibility
High-quality in-house catering
Abundance of activities
Customisable corporate gifts
In-house event professionals
Accommodation options available
Modern local cuisine
Nestled in a peaceful oasis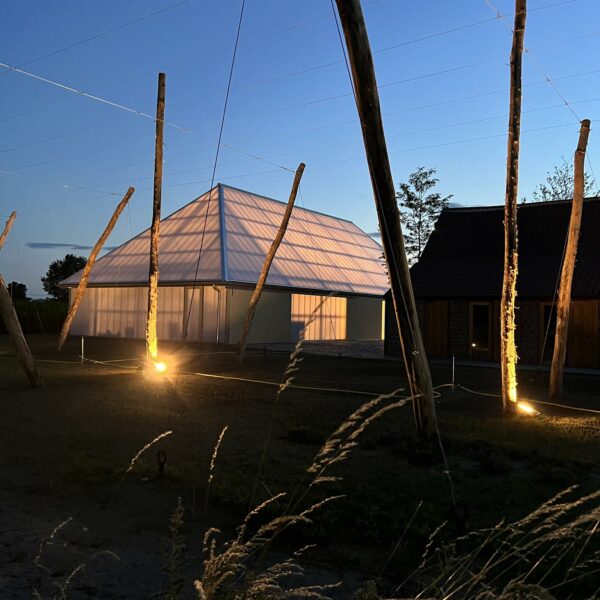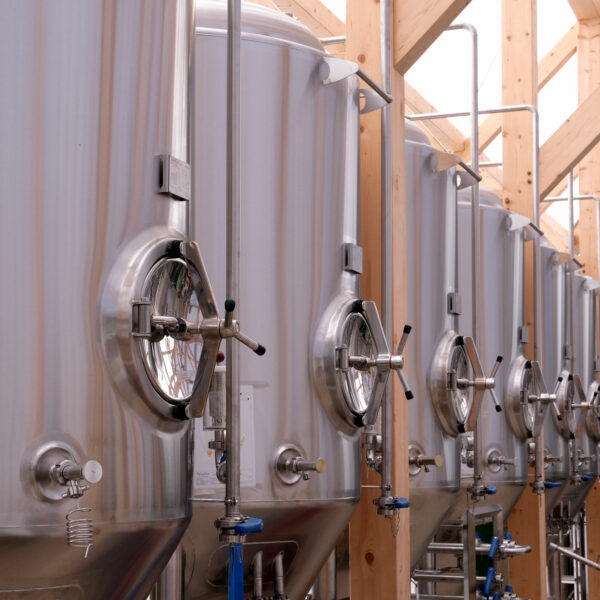 Microbrewery
hypermodern setting in a charming green and unique environment
Floor plan : click here
Capacity: 265 m², of which 90 m² is event space – standing up to 70 people, seating up to … people
Facilities: bar, sound system, projection, Wi-Fi, parking spaces, furniture (beer tables, bar stools)
Ideal for:

Unforgettable events
Corporate parties
Birth celebrations and communion parties
Photoshoots

Key Features:

A transparent structure that welcomes the seasons
Field-to-glass experience at its finest
Be greeted by our brewing kettles
THE LIVING ROOM
Intieme ruimte die warmte uitstraalt
Floor plan : click here
Capacity: 36 m² – seating up to 15 people
Room setup: +/- fixed
Facilities: sound system, projection, Wi-Fi, parking spaces, furniture (long table with chairs)
Ideal for:

Focused meetings
Private dinners
Private tastings

Key Features:

Cosy living room ambience
In complete intimacy
Connected to the inner courtyard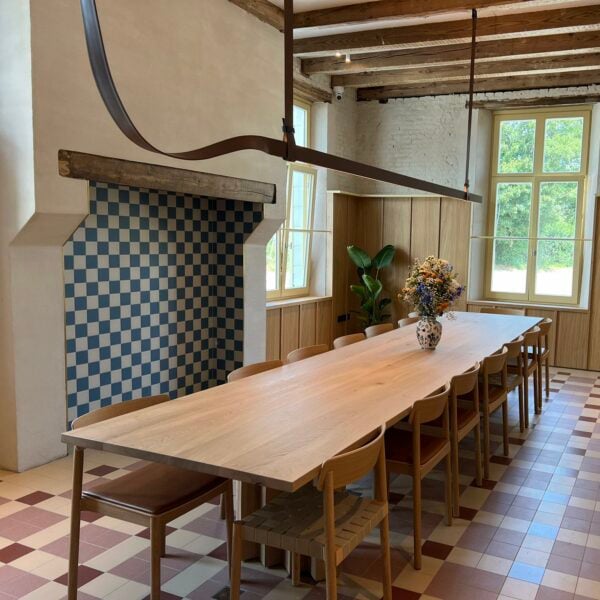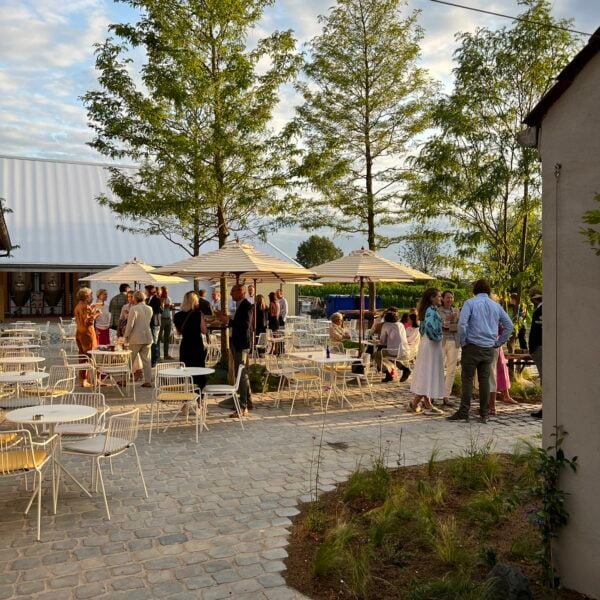 Courtyard and Hop Fields
Picturesque courtyard of our 19th-century farmhouse
Plan : click here
Room setup:
Capacity: m² – seating up to 120 people
Facilities: Wi-Fi, furniture
Ideal for:

Team break-outs
Beer with a view of meadows
Picnics
Meetings in a green setting
Ceremonies

Key Features:

Beautiful view of the rural surroundings
Sun-drenched terrace
Hop cultivation in a different light
Like a postcard, but with Wi-Fi and 4G
Bar Baptist
Bright bar and seminar room in the beerhouse of Brouwerij Van Steenberge
Floor plan : click here
Capacity: 320 m² – standing 90 people, sitting 60 people
Facilities : bar, sound, projection, wifi, furniture, cooking island
Room setup :

Part 1 : conference and reception
Part 2 : your choice – school, theater or u-configuratio

Ideal for :

Seminars
educations
Receptions
Cooking demonstrations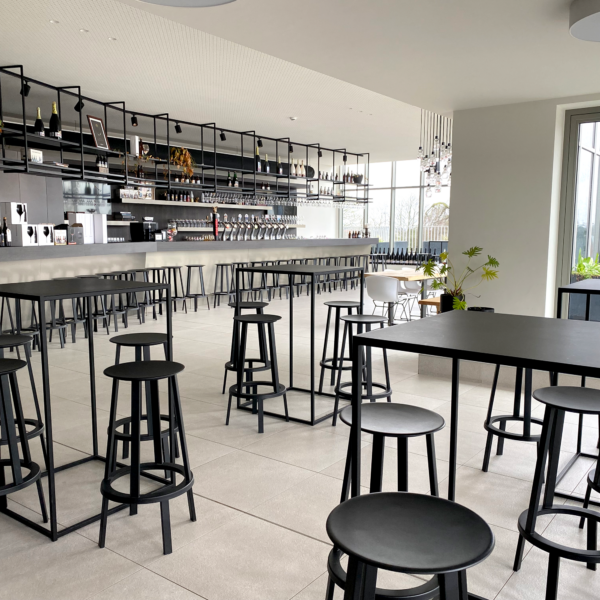 Receive a no-obligation quote